'Soaltee Kathmandu sees great significance in the Indian market for MICE and Wedding business' : Rishi Chopra, General Manager, Soaltee Kathmandu
Soaltee Kathmandu, nestled amidst the natural beauty of Nepal, is a destination that promises unmatched experiences for corporate clients and couples seeking a memorable wedding celebration. To attract and secure corporate clients for Meetings, Incentives, Conferences, and Events (MICE) and weddings, Soaltee Kathmandu employs a comprehensive approach that focuses on personalized planning, state-of-the-art facilities, and a commitment to sustainability. Asmita Mukherjee spoke with Rishi Chopra, General Manager, Soaltee Kathmandu to explore the hotel's unique value propositions, strategies to cater to the Indian market, ambitious targets for the upcoming year.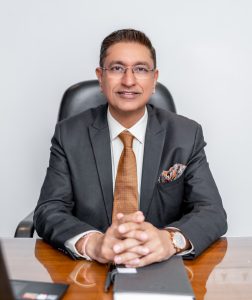 How do you plan to attract and secure corporate clients for MICE events? What unique value propositions or services does Soaltee Kathmandu offer to corporate clients for hosting their events?
To attract and secure corporate clients for MICE events, Soaltee Kathmandu implements a comprehensive approach. We focus on providing personalized event planning services tailored to the specific needs and budgets of corporate clients. With state-of-the-art facilities, including spacious conference halls and modern audio-visual technology, Soaltee ensures a seamless event execution. We offer luxurious accommodations for business travellers, exquisite culinary options, and event support services such as registration assistance and on-site technical support.
The Soaltee Kathmandu also offers unique value propositions and services that cater to the needs of corporate clients. The hotel's advantageous location provides accessibility to major transportation hubs, city landmarks, and business districts, making it convenient for attendees to reach. Additionally, Soaltee Kathmandu goes beyond event hosting by organising networking opportunities and facilitating connections between corporate clients and industry experts. This added value creates a platform for collaboration and fosters meaningful business relationships, enhancing the overall event experience.
How significant is the Indian market for Soaltee Kathmandu in terms of acquiring MICE and wedding business? What has been the level of demand from the neighboring country? What strategies or initiatives has Soaltee Kathmandu implemented to attract and cater to the Indian market specifically for MICE and wedding events?
The Indian market holds significant importance for our hotel when it comes to acquiring MICE and the wedding business. Hotel benefits from its close proximity to India and the cultural affinity shared between the two countries. The Indian market has shown substantial demand for MICE and wedding events in Nepal, with many Indian clients choosing Soaltee as their preferred venue.
To cater specifically to the Indian market, Soaltee Kathmandu has formed strong partnerships with Indian wedding planners and travel agents specialising in destination weddings. These collaborations help promote the hotel as a premier wedding destination to potential Indian clients. Moreover, the hotel has customised its offerings to suit Indian preferences, incorporating Indian cuisine options into their menus, providing dedicated Indian wedding planners, and offering arrangements for ceremonies and rituals specific to Indian weddings. We conduct targeted marketing campaigns in India to raise awareness about its MICE and wedding services that we offer.
Please provide an overview of the MICE (Meetings, Incentives, Conferences, and Events) and wedding targets set for Soaltee Kathmandu in the upcoming year. What specific strategies or initiatives have been planned to achieve these targets? How will you differentiate Soaltee Kathmandu from competitors in the MICE and wedding segments?
To achieve these targets, the hotel plans to enhance its infrastructure and facilities dedicated to these segments. This includes renovating and expanding conference halls and banquet spaces, equipping them with state-of-the-art technology and amenities. For weddings, Soaltee will offer special packages with personalised services and unique themes to create unforgettable experiences for couples and their guests. Additionally, targeted marketing campaigns will raise awareness about Soaltee Kathmandu's MICE and wedding services, highlighting its unique features, luxurious amenities, and the scenic beauty of Nepal.
To differentiate itself from competitors in the MICE and wedding segments, we are focusing on delivering exceptional customer service and attention to detail. Hotel will ensure that every event, whether it is a corporate conference or a wedding celebration, is flawlessly executed, exceeding guest expectations. The location, nestled amidst the natural beauty of Kathmandu, will be highlighted as a unique selling point. The Soaltee Kathmandu will leverage its picturesque surroundings to offer outdoor event spaces and curated experiences that showcase the city's cultural heritage and natural attractions.
By combining top-notch facilities, meticulous planning, and a distinctive location, Soaltee Kathmandu aims to position itself as the preferred choice for MICE events and wedding celebrations, setting new benchmarks in the industry and ensuring memorable experiences for all guests.